Getting in Touch with Sellindge Surgery
We are aware there are significant problems getting through to us on the phone, we are sorry and we would like to explain why it is difficult.
Many GP surgeries across the country are in a similar position. We understand how frustrating it can be for it to take longer than normal.
We would like to assure you we are working hard to resolve the situation.
There are three things that are challenging us:
There has been an unprecendented post-lockdown increase in demand. Part of this is because many of our patients have been managing health issues themselves rather than contacting a doctor over the last year and some hospital procedures and appointments have been necessarily delayed. As confidence in general is returning, patients are now quite rightly contacting us.
We have been heavily involved in delivering the country's largest ever vaccination campaign.
We have had to change the way we work to keep things safe for our patients and our staff.
What can you do to help?
Choose well - Can a pharmacy help your symptoms? Or call 111 if you are unsure which sort of treatment you need. Or visit 111.nhs.uk
Download the NHS App. You can use this to book or cancel appointments; Order repeat prescriptions; Check any symptoms or treatment you may need.
Use our online E-Consult service. We have a informative video below and if you click the image (located with the video) you will be able to access it.
Cancel appointments you no longer require.
It's useful to remember our teams are on the front line and see both the best and worse of us all. They work incredibly hard to help patients navigate the system, but may not be able to offer you exactly what you want at all times.
Please be patient and courteous, they want to find the best solution as much as you do.
We are grateful for your understanding.
GP Partners and Practice Manager.
COVID-19 Update from 19th July 2021
From the 19th July 2021 the surgery will continue with the following:
Patients coming to the surgery will still need to wear a mask, use the hand sanitiser upon arrival, socially distance and use the intercom before entering the surgery. Our staff will continue to wear appropriate PPE.
We have made this decision as patients coming to the surgery are often sick, vulnerable and may be unvaccinated due to medical reason. We feel that these precautions will help protect everyone. We also need to minimise the number of our staff catching COVID so we can maintain a functioning service, so for these reasons, these measures are vital.
Our consultations will continue as they have throughout the pandemic and will be offered via phone, video or face to face (if clinically appropriate). We are also using e-Consult, which can be seen below.
We have all come so far in trying to minimise the impact of COVID and need to continue to protect our staff and patients.
We would like to take this opportunity to remind people that we have a Zero Tolerance policy in place at the practice. Our staff have been experiencing higher levels of physical, emotional and verbal abuse. We do realise that people can become upset when they are poorly but abuse towards staff is NOT acceptable.
Welcome to the Sellindge Surgery
We are a small dispensing practice offering a personal, friendly service to our patients situated in the village of Sellindge.
We accept patients from Sellindge, Brabourne, Smeeth, Aldington, Mersham, Stowting, Stanford North, Hinxhill and Newingreen and surrounding villages.
Sellindge surgery offers easy access for wheelchair users with designated parking bays close to the front door. All consulting rooms are on the ground floor and the disabled toilet is adjacent to the waiting room.
The surgery is within the Kent & Medway CCG.
Please note all incoming and outgoing telephone calls are recorded for training and development purposes.
Need urgent medical help? Call NHS 111 or visit 111 online to be directed to the most appropriate service. Urgent treatment centres deal with minor injuries and illnesses. Buckland UTC in Dover is temporarily unavailable, but there are urgent treatment centres at Deal, Folkestone and Canterbury. Please leave A&E free for emergencies.
Dispensary Hours From 1st October 2021
From the 1st October 2021, the dispensary will be open as follows:
Monday 9am to 12(Noon). 2pm to 5pm
Tuesday 9am to 12(Noon). 2pm to 5pm
Wednesday 9am to 1pm. Closed
Thursday 9am to 12(Noon). 2pm to 5pm
Friday 9am to 12(Noon). 2pm to 5pm
Due to staffing levels unfortunately we have had to make changes to our dispensary service between 18th October and 22nd October 2021.
To prevent any delays with medications, if you are due your medication week commencing 25th October, please kindly put your medication requests into the dispensary week commencing 11th October.
DISPENSARY WILL REMAIN OPEN FOR MEDICATION COLLECTIONS ONLY FROM 18TH OCTOBER TO 22ND OCTOBER 2021.
For further information, please see our dispensary page (located in the top banner).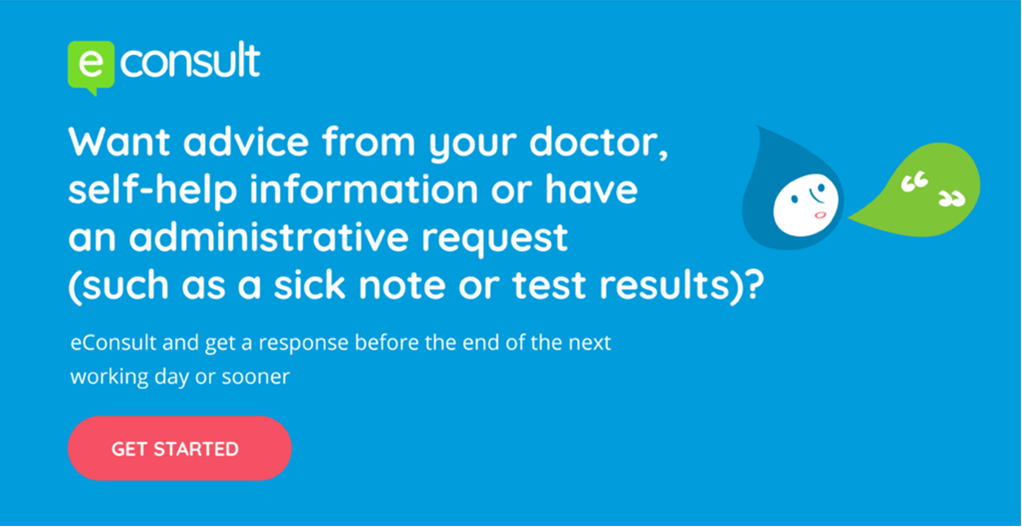 Register for Online Services
Our practice now offers a wide range of services through our website, register to gain access.
If you require urgent care, NHS 111 or NHS 111 online is there for you 24 hours a day. Pharmacists are experts in medicines and can help you with minor health concerns. You can find out opening hours of pharmacies near you on: https://www.england.nhs.uk/south-east/our-work/pharmacy-opening-hours/
GP Training Afternoons
Please note that the surgery will be closed on the following afternoons from 1pm for mandatory staff training

*
Wednesday 13th October 2021

Wednesday 3rd November 2021

Wednesday 12th January 2022

Wednesday 9th February 2022

Wednesday 9th March 2022
The practice will be closed from 1pm on the above days for mandatory staff training. The practice will be open again at 8am the following working day.